Top 5 classiest poses to strike for pictures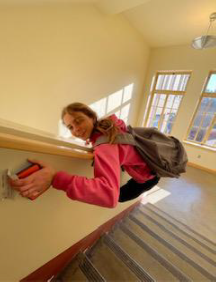 Getting the perfect shot isn't just about your hair and makeup. Body language can totally transform a photo from appearing awkward and candid to perfectly posed. These five poses are guaranteed to have your flicks looking fresh!
1) The Lost Soul (Intermediate)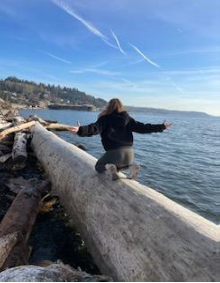 First step to achieving this look is to tap into that wandering, confused, part of your heart. The audience will be able to tell if you're faking! Once you're successfully in a state of anguish, drop down to your knees preferably, on an elevated surface. Then, outstretch your hands to God as if you're asking him a question you will never know the answer to. This pose is ideal for images where you are trying to portray a deep thinker or someone who is tormented by the world. Practical uses for this pose include holiday cards and portfolio covers.
2) The Kevin Gates (Advanced)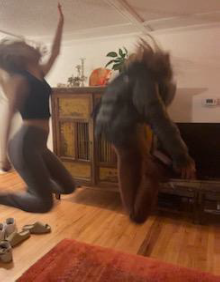 If you are unfamiliar with this title, I suggest you look up "Kevin Gates star pose" to get up to speed. This is the ultimate party pose. It's perfect to show off your abilities and what you bring to the table at any type of gathering. To achieve this look, you need enough courage to jump into the air and accept falling as a possibility. Good luck! A skilled cameraman is essential to capture the perfect moment. You're welcome to spice up this pose even more by photoshopping your background to appear surrounded by lava or sharks.
3) The Senior Portrait (Beginner)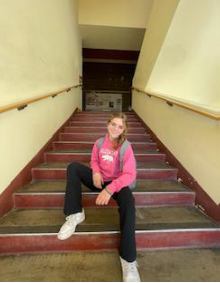 If you're looking to appear calm, cool, and collected, we have the pose for you! No way to say you're a teen ready to embrace the next chapter of your life like a suspiciously professional photo. To recreate this shot you need to find a set of stairs and a smile! Sit with one leg bent and the other outstretched and tilt your head to one side. Hand placement can vary, but we recommend placing them on your lap as seen in the photo. Keep in mind, this pose will elongate your legs and make your feet appear 4 sizes bigger, so dress accordingly.
4) The Sloth (Advanced)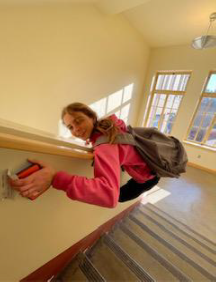 This is the most difficult of all the poses, attempt if you dare. Make sure you always have a spotter and are surrounded by people you trust in case of emergency. First, you will need to generously apply chalk to your hands for grip and change into a trusted pair of tennis shoes. Second, find a staircase and attach yourself to the railing. Once suspended, instruct your photographer to capture you at a head-on angle. This pose is perfect for the adventurous spirits who want to incorporate their wild side into portraits.
5) The Realtor (Intermediate)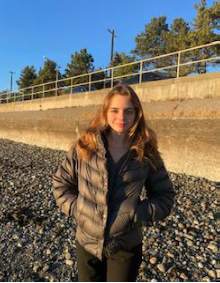 This pose is only to be used if you are looking to instill fear in your enemies. If performed correctly, it will inflict terror in your opponent and physiologically intimidate them until surrender. First, you need to take your photos on a sunny day. Looking directly into the sun will show that you have no fear and are not discouraged by any challenge. Next, cross your arms or place your hands in your pockets. Also, you need to appear unafraid and ready for anything. Your expression may vary but we suggest sticking with a natural or slight smile to stay on theme.
Make sure to tag us @WorldsClassiest for a chance to be featured on our instagram. Happy snapping!!!!