Horror Movie Recomendations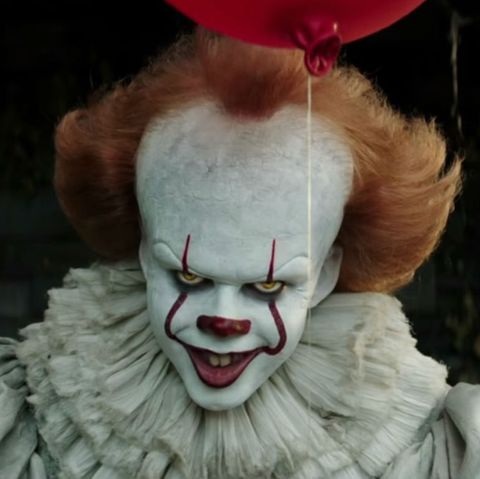 Every season is spooky season Wildcats! To get into the holiday spirit we have compiled a list of horror movie recommendations because it's never too late for a scare!
Horror has been a genre in film since the early 1900's. Influenced by German Expressionist cinema, horror has progressed into what we know today. It's an overlap of science fiction and film noir, and includes elements of violence, psychological terror, supernatural creatures, thrills, and more. Some words used to describe horror are: Fear, dread, terror, death, supernatural, and evil. So get ready, because we've found the perfect horror movies for your Halloween festivities! 
Get Out: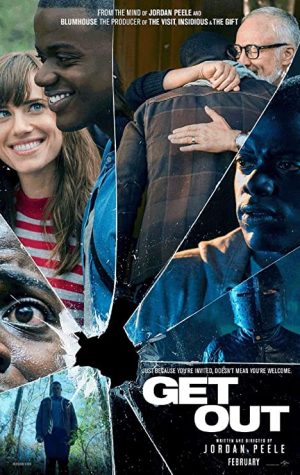 Summary-  
Get Out, directed by Jordan Peele, was released in 2017 and has won over 17 awards since then. The movie follows Chris Washington and Rose Armitage as they reach a stage in their relationship where Chris meets Rose's parents, Missy and Dean Armitage, for the first time on a weekend getaway. As Rose's family tries to be welcoming to Chris and their daughter's interracial relationship, Chris begins to uncover a chilling history of the Armitage family that is nothing short of disturbing. Missy is a psychologist who has an unusual hobby of hypnosis, the house is secluded, and the servants act strange. But why? Watch this movie and you'll find out.  
What makes it good-  
Get Out does a great job of weaving the history of racism and slavery with the plot of the story. It serves as a teaching tool and a metaphor for the horrors and discrimination of our current world, while also sticking to the horror genre and keeping a phycological and supernatural feel. As Chris is sucked into "The Sunken Place," the imagery and effects are so amazing that you experience a sinking feeling in your stomach as he falls. The acting was phenomenal, you can see the pure dread and paralysis in both Chris, and the characters that have fallen victim to the Armitage family. The dialogue, although seems like normal conversation, holds a creepy tone that isn't completely obvious, but still has you suspicious. Overall, this movie has you feeling dread, anticipation, and fear, while having a deeper plot point and undertone to bring you back to reality just when it's getting good. 
Rating- 5 stars 
The Conjuring: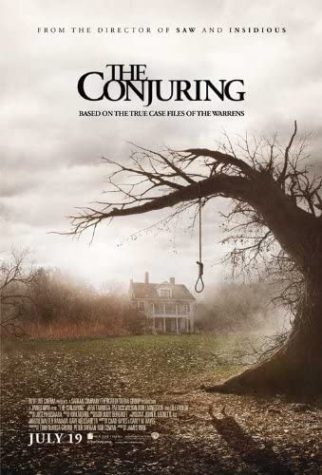 Summary-  
The Conjuring trilogy is one of the more well-known horror movies series. Released in 2013 and directed by James Wan, The Conjuring walks you through a true story about demons, exorcism, and everything haunted. This story takes place in Rhode Island following the Perron family and demonologists Ed and Lorraine Warren. The family arrives at their new home to find strange things happening. All the clocks stopped at 3:07, the family dog won't enter the house, the house is always cold and certain rooms smell like death. Roger and Carolyn Perron, who having four kids that scared to live in the house, seek help from Ed and Lorraine to investigate for paranormal activity and cleanse their house of being haunted. But will those ghosts be happy with this intervention?  
What makes it good-  
The Conjuring represents paranormal activity, and you can tell that a lot of research went into it to make it as accurate as possible. The accuracy makes the thrill amplify because you can anticipate that the haunting of the Perron family's home based on the hints they give in the beginning, while still sitting on the edge of you seat. The special effects paired with a chilling soundtrack will make you hold your breath. This movie also follows the kids of the Perron family through a move to a new state which adds a coming-of-age plot beneath the horrors of "The Conjuring". I enjoyed this movie a lot as someone who doesn't like the ghost movie genre, it is a great middle ground for people who are looking for a good supernatural scare, but still has the occasional ghost related nightmare.  
Rating- 4 stars  
Midsommar:  
Summary-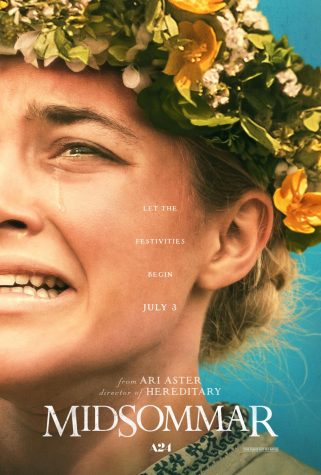 Midsommar, directed by Ari Aster and released in 2019, follows a couple, Dani Ardor (Florence Pugh) and Christian Hughes (Jack Reynor). After Dani's sister tragically killed herself and her parents, Dani is left with deeply rooted emotional trauma and is in need of some time away from home. She jumps at the chance to visit the hometown of one of Christians friends in Sweden with a group of scholars searching for a thesis topic. Through this experience the group discovers that this community is really a pagan cult, and participates in ancient traditions involving horrifyingly realistic deaths, sacrifices, suicides, and more. 
What makes it good-  
If you are looking for a psychological horror movie, this is the one for you. This movie was different than any horror movies I've watched because it isn't about the horrors of supernatural creatures or gruesome slashers, it is about the horrors of the human mind and humankind. This is a movie that didn't make me jump or scream, this was a movie that made me sick to my stomach and drop my jaw to the floor in disbelief. You get mad at the characters, you yell at them to not be so curious, but in the end, you learn to understand how the situation they were put in messed with mind in ways you could never imagen. This movie isn't for everybody but if this review informs you elements that you enjoy in a movie, then I would strongly recommend this one! 
Rating- 5 stars