Navigating Naviance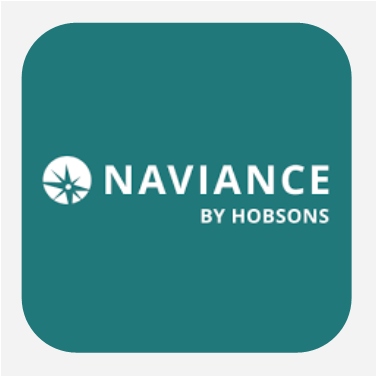 Hey Wildcats! Worried about your future? We're here to help! College applications and the high school to college transitional time can be an extremely stressful and confusing process for students. We've talked to a few Juniors and Seniors to see how they are feeling during this time and what questions they might have during this process.  
We spoke with Jordan Palmer and Miles Gosztola, juniors this year at West Seattle Highschool. Talking to Jordan and Miles we wanted to get a feel for how they are doing during this time, and what questions Juniors are having going into this process.  
"What should juniors and seniors know and how should they be preparing for college?" Jordan Palmer asks.  
"What resources are there to help students figure out what school they want to go to?" Say Miles Gosztola. 
These are just a few of the many questions Juniors and Seniors are asking. Thankfully, our school has some great counselors to help us out through this process. So, we took the time to talk to one of our amazing counselors, Ms. Nguyen.  
During the interview we asked Ms. Nguyen all about the college process and the website Naviance which we have been using throughout our high school careers. Our first question for Ms. Nguyen is exactly what Jordan Palmer was wondering, "What should Juniors and Seniors know and how should they be preparing for college." 
"They should know where they are for graduation, that's an important part so then you can align your graduation requirements with the college you're applying for." Ms. Nguyen responded.  
She then went into what the requirements for graduation are. You will need: 
4 years of LA

 

3 years of History

 

3 years of Science

 

3 years of Math

 

2 years of Art

 

1 year of CTE

 

1.5 years of PE

 

0.5 years of Health 

 

4.0 credits of electives

 
This also cleared up many rumors surrounding language credits. "We did write that two years of world language on there, but it is more of a recommendation than it is a requirement." Ms. Nguyen informed us. While it is a recommendation you need two years of a world language to apply for most colleges. 
The second step of this college process is figuring out where you want to go. "You can determine that on different components, location, your major, how much it costs and things like that." Ms. Nguyen says.  
She tells us about how counselors are a great first step when wanting to figure out where you want to go. They can talk to you about what colleges are available based on your preferences and then students will have a junior meeting where the counselors will go over that with all of that with you and they will go through Naviance as well. 
Before continuing, we asked Ms. Nguyen to clarify what exactly is Naviance? 
" Naviance is a college and career tool, and it is a part of your high school and beyond plan" Ms. Nguyen says.  
Throughout high school each year there is a class presentation, and our counselors help walk us through our Naviance tasks that will help us with the college process.  
Naviance Timeline: 
Freshman year:  
Sophomore year: 
Personality Test

 

Career Exploration Test

 
Junior year: 
Senior year: 
Select Schools to apply for

 

Request transcripts

 

Build a Resume 
We then continued with the question Miles Gosztola provided for us, "What resources are there to help students figure out what school they want to go to?"  
"There is actually a search portal in Naviance, and you can adjust the filters based on, location, average GPA for that school, or student life, sports, clubs, religion, things like that." Ms. Nguyen says. 
After figuring out what schools you are interested in and want to apply to, we asked Ms. Nguyen what is the next step? When do we start applying for these schools? 
"You actually won't start applying until August of your senior year. So, spend Junior year and the summer researching schools, visiting schools, and then most school applications open around August and September and that's when you get started." Ms. Nguyen replies.  
Following up on that we asked about what we will need to be doing our senior year to apply for these colleges. 
"Your senior year should be spent hitting on all the college application components, so essay, activities log, and then other extra reforms that certain colleges need." Ms. Nguyen says. 
This interview helped us clear up many questions we ourselves had and many others Junior and Seniors around West Seattle Highschool may have. We hope to give this information out to help you feel less worried and more informed on how the process will work and how you can get started! And don't forget the counselors are a great resource and helped for any further question you might have! 
Using this information provided to us by Ms. Nguyen we even created on a timeline on the college process. 
Junior Year: 
Research and make your list of colleges you are interested in.

 
Summer: 
Research and Visit colleges and narrow down your list.

 
Senior Year: 
Start working on your resume, essay, and other components for your applications

 

Ask for letter of Recommendation 

 

Ask for transcripts

 

Finish college applications