The Olympian Picks
Olympian Picks ties the West Seattle Olympian Newsroom's favorite movies, food, and music into a Monday morning wrap-up that brings you the underrated best of the Emerald City.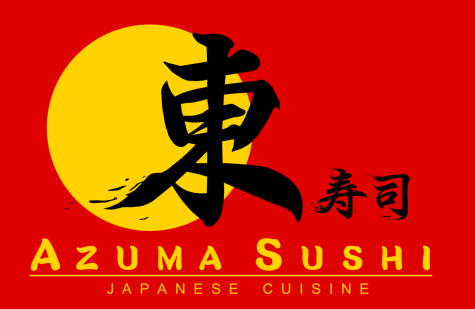 Azuma Sushi
$$$
If you're hungry for Japanese food, Azuma sushi is hard to beat. Located in the Alaska junction,
Azuma's full menu is packed with fairly-priced quality Japanese comfort cuisine. It's the perfect
rainy-day stop for a warm bowl of miso or udon, crisp tempura or rich Japanese curry. Of
course, you can't miss with their sushi selection (their unagi and tamago are my personal
favorites) and be sure to ask the chef for the fish of the day. Azuma has been take-out only
since Covid-19, but service is lightning-quick and consistent, and the foods quality holds up no
matter how you serve it.
Favorite: Tofu Teriyaki bento, Japanese Curry, Tsunomono.
4533 California Ave SW, Seattle, WA 98116
Welcome to Azuma Sushi! (azumasushiseattle.com)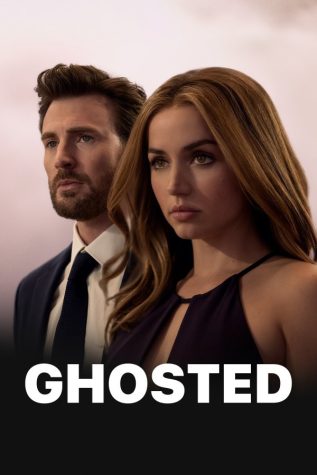 Ghosted (2023)
Released on Apple TV+ on April 21st, Ghosted stars Chris Evans and Ana de Armas in an action/romance centered around their character's love story. Evans plays Cole Turner, a farmer whose overly clingy personality has left him with a string of exes and a soured look on love. Cole crosses paths with the beautiful and mysterious Sadie Rhodes (Armas) and they have a shouting match in a farmers' market that convinces Cole she is interested. He is not wrong, and the two share a magical date containing everything from 'rockaoke' to racing up a flight of stairs. The next day, Cole is head over heels, telling his family Sadie is – you guessed it – 'the one'. A line so overused it has lost all meaning in cinema. When Sadie fails to text him back, Cole launches into creep mode. He tracks belongings he had left with her and finds she is in London. Naturally, he flies to meet her, which goes about as well as you would imagine.
Cole is immediately kidnapped by Russian criminals who believe him to be someone named The Taxman. Cole is about to be creatively tortured via murder hornet for info he does not have when he is rescued by Sadie, who is, of course, secretly a CIA agent as well as The Taxman herself. Sadie is on a mission to recover a deadly weapon known as The Aztec before it is sold off by French crime boss Leveque (Adrein Brody). Leveque is after the code for the weapon, believing it to be in the Taxman's possession. He puts a bounty on Cole's head, and Sadie decides to use Cole as bait to stop Leveque once and for all. Things go awry and the two are extracted by the US Government, with The Aztec still in enemy hands. Despite being furious with Sadie the agency ends up copying her and using Cole as bait once again, which does not go much better the second time around until Sadie shows up to save the day. She and Cole retrieve The Aztec and the two are free to resume their romance. The film's plot is so generic it feels computer-generated. It plays like a corporate plot to see how much profit could be raked in relying purely on high-profile talent and a half-baked premise, reminiscent of Tom Holland's underwhelming 2022 film Uncharted.
Ghosted is nothing but potential. It is a reminder of Evan and Armas's skills but a waste of their talents. Cole is about as believable being a humble farmer as a toad would be in the role of Cleopatra, and his creeper behavior is anything but romantic. With another script, or another director, Evans and Armas would dazzle as a rom-com action couple. Instead, their natural chemistry is killed by their characters' exhausting bickering-turned-batting of eyes that mashes together into a forced romance as unconvincing as the film's CGI.  
The film tried – in many ways – to shadow Sandra Bullock's 2022 The Lost City, but only managed to produce a cheap knockoff of the film's romance trope – a love story between a badass woman and her bumbling but well-intentioned boyfriend. Ghosted's underwhelming action additionally overshadows the romance and neither element delivers. A key difference between Ghosted and The Lost City is the latter's clever embrace of campy fun. Ghosted had every opportunity to lean into its quirky elements. It had a solid soundtrack under its wing, with hits like Dua Lipa's Love Again and The Beatles' Taxman (predictable but satisfactory). Combined with a celebration of the powerhouse cast's comedic talents (Amy Sedaris and Ryan Reynolds in particular), Ghosted could have been a fun, laugh-out-loud production.
In addition, Aiden Brody delivered a high-caliber performance, but his character (Leveque) was underused, squashing the opportunity for a proper love-to-hate villain. Ghosted's supporting roles were also denied the star treatment; bounty hunters played by an effortlessly cool Anthony Mackie and a delightfully dramatic Sebastian Stan, could have, with Brody, given the film life and color, but were cut short and drained. The resulting film was dull, disjointed, and drab. Director Dexter Fletcher had every opportunity to make a smash hit but steered the movie in the wrong direction.
Rated PG-13 for some graphic violence, torture, language, and mild sexual content.
Run time: 1hr 56 min 
Streaming now on Apple TV + 

Let's Start Here | Lil Yachty
Overall Rating: 7.5/10 
Favorite Songs: drive ME crazy!, the BLACK seminole., pRETTy
Released at the beginning of 2023, Lil Yachty introduced an album unlike anything he created before. Let's Start Here is a genre-bending album that breaks out of his original discography; it has a psychedelic rock feel to it rather than his usual mumble-rap sound. Lil Yachty first gained traction in 2015 with his mixtape, Lil Boat, and since then has popularized the style of 'bubblegum trap', a sub-genre of trap with more playful melodies and trap beat overlays. His autotuned vocals are a signature part of his style, a quality that he carries into his most recent album. Let's Start Here features guitar solos and synth beats that are reminiscent of Tame Impala. The album is a refreshing take and a step in a more experimental direction of Lil Yachty.  
Yachty's vocals repeatedly steal the show in this album, tracks like pRETTy and sAy sOMETHINg especially. In my opinion, pRETTy is one of the best songs on the album. The background vocals are unique and give the song a psychedelic feel. Foushee's feature blends well with Lil Yachty's vocals. The autotune and lag on his voice gives the songs a laidback and angsty feel. If someone were to listen to this album without hearing any of Yachty's previous work, it would not be boxed into the rap category. Lil Yachty's approach on this album reminds me of Tyler, the Creator's Igor, and how he branched out completely from his original style. Igor was an experimental album that relied on synth and had a less aggressive, rap feel. Let's Start Here accomplishes the same experience because it is a result of Yachty expanding his sound and using techniques past his original style. He keeps his signature vocals even though his autotuned voice still has a very Yachty feel, just simply in a new direction. In terms of instrumentals, he utilizes drum & guitar solos that give a psychedelic rock feel, notable in songs such as IVE OFFICALLY LOST THE ViSiON!!!! and sHouLd I B? Theme wise, the album is not super cohesive in terms of storytelling, but I really enjoyed some of the lyrics which take a softer, more poetic approach compared to Lil Yachty's other work.  
To be completely honest, I have never been a fan of Lil Yachty's. He had some bangers in 2016 but I have never really taken him seriously. His music was not super notable or unique and I personally thought he peaked a while ago. That said, this album changed my perspective of him as an artist. It really shows his development and creativity. It was completely unexpected style wise. I really enjoyed this album, some of the songs are skips, but I cannot dismiss my personal bias as this is not a genre I typically listen to. I am impressed with Yachty's versatility, and I look forward to seeing where he takes his music next.