The Olympian Picks
Olympian Picks ties the West Seattle Olympian Newsroom's favorite movies, food, and music into a weekly wrap-up that brings you the underrated best of the Emerald City.
Paseo
$$
With locations in Sodo and Fremont, Paseo is an award-winning Caribbean sandwich shop, named by Food Network as the #2 Sandwich shop in the U.S. with their Caribbean Roast Sandwich named as the #1 sandwich in Seattle. The funky tiki-bar-esque interior might seem like a gimmick if the food didn't deliver, but oh, how it does. Paseo's sandwiches could not be more deserving of their legacy.
A pescatarian myself, I've had many a seafood sandwich, and while Paseo serves some great options, after trying their tofu sandwich just once I can confidently say I'll never look back. I've not known of a vegetarian sandwich that packs just as much flavor as its non-veg competition, but their Tofu Delight is a well-named dripping with flavor revelation. The silky tofu is the perfect vessel, soaking up all the sweetness of the grilled onions and the spice from their garlic aioli. The romaine and toasted baguette create a contrast that keeps the texture exciting. If you like the heat, ask for extra jalapeno slices, but the sandwich is so well seasoned it hardly needs it.
My advice, order a side of their heavenly house red sauce for dipping, or have it with their fresh, warm tortilla chips. If you're not in the mood for a sandwich, they've got much more to offer, with fresh salads and quality rice-bean combo plates. If you've got a sweet tooth, they offer dessert; bread pudding and churros. Skip the bread pudding (too much bread, not enough pudding) and go for the churros. They're fried to crisp, golden perfection with molten custard centers, served with creamy coconut ice cream and optional chocolate and caramel drizzles. If you're looking for a place to get you excited about food, Paseo is the best of the best.
Online order and dine-in options available.
Author Favorites: Tofu Delight, Citrus Salad, Chips and Red Sauce, Churro Plate.
Closest location: 1760 1st Ave S, Seattle, WA 98134
The Mandalorian: Season Three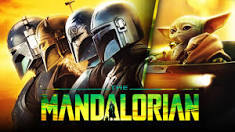 The Mandalorian is a Disney+ show set in the Star Wars universe between The Return of the Jedi and The Force Awakens, right after the empire's collapse but before the new trilogy occurs. 
The show follows the adventures of the "rough around the edges" bounty hunter Din Djarin (Pedro Pascal), and his small green compatriot, Grogu, on their quest to restore the Mandalorian people to their traditional homeworld.
During the beginning of the season the duo are faced with the challenge of restoring Djarin's place in his Mandalorian covert, however, to do this they are required to bathe in the near-mythical Living Waters beneath the surface of Mandalore, the homeworld of the Mandalorians. 
The reality of Mandalore having been irreversibly damaged by the Galactic Empire's waves of ion cannon attacks, proves to be a daunting challenge for the pair to overcome. However, upon reaching Mandalore's surface, the two find that, much like the people, the planet has persisted through the Great Purge and is once again inhabitable. This discovery pushes the two to begin their new quest, to re-establish the glory days of Mandalore. 
This final season of adventures brings in new characters to the show like Axe Woves (Simon Kassianides), whilst also calling upon long time allies such as the Armorer (Emily Swallows) and Bo-Katan Kryze (Katee Sackhoff). The episodes are intermittent with hints towards the larger Star Wars story, however, they too contain confusing moments or times where the goal of the episode is unclear.
The character development of Din Djarin over the show's three seasons is incredible; his character is forced to reconcile with the fact that he is not the right person to wield the Dark Saber, an ancient Mandalorian relic that resembles a traditional lightsaber, and furthermore to realize his true significance within the Force and Star Wars' story, as the savior of Mandalore. 
Whilst there were some moments throughout the season that dragged and were murky in their storytelling, the epic saga of Mandalore and its people is absolutely one worth watching.
9/10
Taylor Hartstone | Speak Now (Taylor's Version) Preview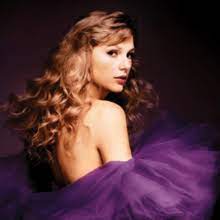 Speak Now (Taylor's Version) is one of the most anticipated re-recordings Taylor Swift will be releasing. It was announced on May 5th, 2023 at the first Nashville show of the Eras Tour and left many fans jealous they were not physically present for that momentous moment. Miss Swift left several easter eggs for Speak Now (Taylor's Version) scattered throughout the Bejeweled music video; a song on her most recent album Midnights. It's no secret that Swifites (a name coined by fans of Taylor Swift to refer to themselves) will search for hints of Taylor's upcoming work throughout any aspect of her career. Announcing this re-recorded album at her Nashville show was a surprise for most, but fans have been speculating this for quite some time. 
Taylor Swift will be releasing Taylor's Version of Speak Now on July 7th and has already released the track list. The first part of the track list was not surprising. It's the same songs that are on the original (stolen) version of Speak Now, except this time, they are re-recorded so Taylor has full rights to her masters. Fans are mainly looking forward to From The Vault tracks; songs that have never before been released but were written in the same era as this album. So while many songs are the same, 6 new songs will be added and this has many fans counting down the days until they can stream the album in its full glory. 
Speak Now (Taylor's Version) From The Vault includes features from many well-loved artists. Electric Touch (feat. Fall Out Boy) and Castles Crumbling (feat. Hayley Williams) are highly anticipated songs and the combination of these amazing artists will surely introduce some more great music into Taylor Swift's discography. I'm personally looking forward to When Emma Falls In Love and Timeless based purely on the titles. However, I'm sure I will enjoy all of them. 
Some re-recorded songs that were on the previous Speak Now album also have many fans curious about how they will age, given the extent that Taylor Swift has grown since she initially released these tracks and how much pop culture has changed. The song Innocent is about that fateful awards night in 2009 at the VMAs. Kanye West decided to jump on stage with Taylor Swift, take the mic from her hands, and explain how Beyoncé had the Best Video by a Female Artist. Both Beyoncé and Taylor Swift have loads of talent at their disposal, so pitting them against each other is useless and only causes unnecessary drama. Innocent is a song of forgiveness towards Kanye for this moment, but considering how much he has been accused of since then, it will be interesting to see how this song is received in 2023. Another song that will be interestingly received is Dear John, a track about John Mayer (also a musical artist) who was much older than Taylor when they started dating. The song is about grieving a relationship that might have been doomed from the start, given that 19 is too young to be messed with by an older man. While the song may be relatable in certain scenarios, there is no doubt that the age gap between Taylor and John is heavily discouraged today. 
July 7th will be a day many fans of Taylor Swift will look forward to until it finally arrives. When it eventually comes, the music industry will introduce a new and improved era of Taylor Swift. Her success follows her into many different facets of her career, and this will no doubt launch her even farther into fame. Speak Now (Taylor's Version) is one of many re-recordings Taylor Swift has released, and will continue to release.
Read the Olympian writers room's recommendations across the year on WSHSOlympian.com!