The Olympian's Top Album Picks of 2022
Selected and analyzed by Ellie Gunlogson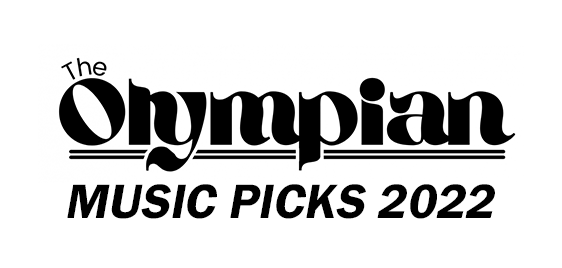 2022 has been a great year for new music, especially hip-hop and rap. Artists who haven't dropped new material for years, such as SZA and Kendrick Lamar, finally released highly-anticipated projects. The year also saw a lot of upcoming artists reach their full potential. JID and Smino, two now fully-fledged stars, are perfect examples of this. Production and features can make or break an album and so both are weighted accordingly in my 'rating system'. However, I believe that lyricism is also crucial to good music, and can drag production down if the lyrics are corny. Tons of albums dropped this year and my personal favorites are analyzed in full below. While only three are fully fleshed out, my places 4 and 5 go to SOS by SZA and Luv 4 Rent by Smino. Additionally, honorable mentions go to 2000 by Joeybada$$ (which I got to see performed live on the night it dropped) and Wasteland by Brent Faiyez.
The Top Three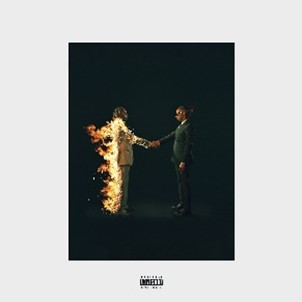 3. Heroes and Villains | Metro Boomin
Favorite Tracks: Feel the Fiyaaaah, Umbrella, Metro Spider
Metro Boomin has successfully created another classic album, collaborating with big names such as Future, 21 Savage, Travis Scott, Gunna, and Young Thug. Metro is easily one of the best producers in the game, making moody and intricate beats and creating tracks that any rapper can hop in on. This album is no exception: each song has that unique Metro sound. While the lyrics aren't deep or introspective, the album's theme of heroes vs. villains is a fun and well executed idea. Future, Travis Scott, and 21 Savage are the main characters of the album, but Metro Boomin creates a universe teeming with characters. Morgan Freeman's monologue on Around fits this theme like a glove. 21's verses have that villainous feel to them, a style he's known for executing, on songs like Walk 'Em Down and Umbrella. Anything by Metro Boomin and 21 Savage is undoubtedly a success, the product of an unbeatable producer/rapper duo. Feel the Fiyaaaah with A$AP Rocky and Takeoff is my favorite song off the album; the sample of Feel the Fire by Peabo Bryson gives it a more uplifting feel. Takeoff's verse is crazy, rest in peace, he goes off spitting bar starting with each letter of the alphabet from a-z. A$AP delivers on this song too, and Metro Boomin has the capability to bring anyone's best performance out through his beats. The album isn't particularly deep, but it's not supposed to be. The listening value is high and that's the point. Every song is a playlist song, there's barely any skips and overall, the album was extremely well executed.
Overall Rating: 7.5/10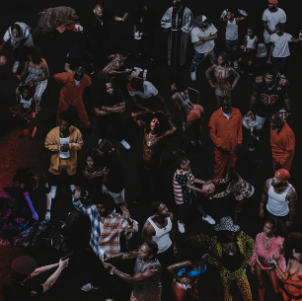 2. The Forever Story | JID
Favorite Tracks: Kody Blu 31, Sistanem, Surround Sound
By far JID's best album yet, he showcases his full potential through his incredible flow, lyricism, and production. There's so much versatility in this album: there's more aggressive tracks like Raydar as well as more mellow, R&B inspired ones such as Can't Make You Change. JID's flow is really unmatched, he masters every beat switch and his delivery with rhymes shows through each song. With features from artists like Lil Wayne, 21 Savage, Ari Lennox, and Ravyn Lenae, there's an even balance of R&B and rap influence. Kody Blu 31 was one of the best songs released in 2022. It's emotional and soulful, representing a piece JID really puts his heart into. The song really showcases his ability to both rap and sing, the chorus is beautifully done with both his vocals and back up from a sample of his father and mother singing at his grandmother's funeral. The lyrics of the song reflect on the adversity JID and his family has faced, but throughout it all they persevere. The chorus of the song repeats keep on swangin on, a reminder to stay optimistic through it all. Kody Blu 31 reflects themes seen throughout the album, such as family and resolve. The Forever Story really solidifies JID's place as an artist, and his past three albums have showed he's only getting better. It's production, lyrics, and overall listening value demonstrate his growth since The Never Story, his debut album. I only recently listened to this album, and I wasn't initially a huge JID fan and didn't rush to listen when it first dropped. The first time I listened to it though, I knew it was one of the best albums of the year objectively. I rarely love an album on the first listen, but I immediately liked the Forever Story and it's been on repeat ever since.
Overall Rating: 8.5/10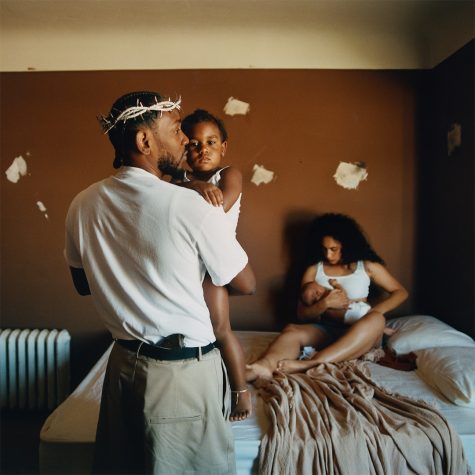 1. Mr. Morale and the Big Steppers | Kendrick Lamar
Favorite Tracks: The Heart Pt. 5, Father Time, Savior
I'm a little biased putting this as my number one. Kendrick Lamar is easily my favorite artist of all time, so I expected to like whatever he drops. That being said, the years long wait for him to drop was worth it and Mr. Morale completely met my high expectations. He combines elements from his previous studio albums, such as jazz influence used heavily in To Pimp a Butterfly and experimental production like in DAMN. Once again, Kendrick's vocals steal the show and lyrics develop storytelling of his life, relationships, and fame. It's undisclosed if this will be his final album before retiring, but if it is, the album reflects his career through its production and lyricism. The Heart Pt. 5 was released before the full album and heightened my excitement for its eventual drop. Kendrick has released a song as a part of The Heart series before each album drop, a track which reflects on his spot in life and the perspective of those around him. In this song, he reflects on how Black death has become synonymous with Black culture and sings through the perspective of prominent figures in the Black community who've passed, such as Tupac and Kobe Bryant. The songs production almost sounds like spoken word, at times just stripped vocals over a prominent drum beat. The album features are strong, notable verses from Sampha (best voice in the game right now imo), Ghostface Killah, and Baby Keem. The album is very emotionally charged, once again Kendrick delivers emotion through the tone of his voice beautifully. We Cry Together is another of my favorite songs on the album. It isn't a playlist song but remains an art piece and performance.
Overall, Kendrick succeeded in creating an album with a high listening value but also one that is both emotionally and politically charged. I got to see this album performed live this summer, an experience that felt unreal. Kendrick was an amazing performer and seeing this album live gave it so much life and emotion, it was experiencing art in its purest form. Mr. Morale and the Big Steppers is a solid project for Kendrick to end with, it reflects his skill as an artist and unmatched ability to paint pictures with his verses. The album combines elements from all his past work, honoring each phase Kendrick has been through and the growth he's made.
Overall Rating: 9/10