A Conclusion of West Seattle High School's Basketball Team's Season
Photography courtesy of West Seattle Men's Basketball
This year's basketball team had an impressive turnout of a season, taking themselves all the way to state. It was a long process of hard work and team improvement for them all, with obstacles along the way that made it difficult to succeed at times. The West Seattle High School community takes pride in our sports teams, and the students always look forward to basketball season. I found myself at multiple games, all of which were high in school spirits from supporting fans. The team's energy was notably higher when they had their peers cheering for them, which was one of the reasons they got so far in the first place. 
I interviewed a few players from the West Seattle Basketball team in order to gain an inside perspective, and to grab a view of their analysis of the season. The first player I talked to was Calvin Barash (the team's small forward), who had a positive reflection of this year's season. 
I asked Barash about whether or not he saw any progress in the team's abilities, to which he responded, "For sure, I saw improvements as a team and everyone made them individually as well. I saw the most improvement in the team's communication, we started off alright but further into the season our signaling and verbal communication got much more efficient."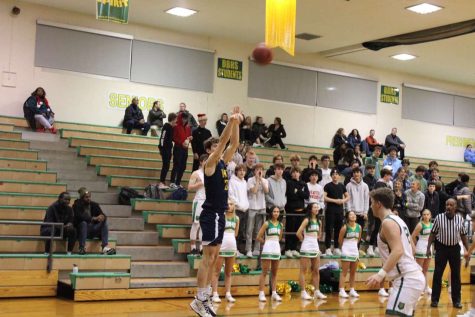 However, they didn't just naturally get better over time. While the group did get more comfortable playing together throughout the season as a result of chemistry built in game situations, they also practiced every day after school, unless they had a game.
 "My teammates and I practiced daily, in order to reinforce our individual skills, so they could benefit the team as a whole," Luke Wade (point guard) stated. "It's hard work that can be difficult when obstacles arise, but we all love the game and it keeps the teamwork alive."
I went on to ask the team about major challenges they faced throughout the season, since they really are inevitable on a sports team. Multiple valuable players were injured in the beginning of the season, and without their help the team lost the games they missed.
But sports are about adapting to the circumstances you are given within your team, and that's what they did. The players who weren't injured practiced even harder in order to make up for the players they lost, and by the time they returned to the court, the whole team was stronger.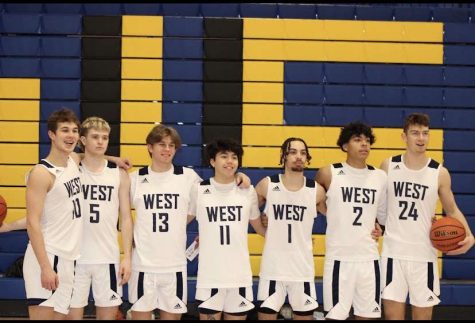 Along with being a sports team, the basketball players are all friends off the court. A prevalent theme they all brought up to me was how much fun they were having throughout the course of the season, despite any problems along the way. They focused on team building both in and outside of the court and school. 
I asked Ryder Mackay (power forward) about his favorite part of the season – he told me that, "…my favorite game was probably when we played Rainer (Beach); I also dunked on someone in that game. That was probably the highlight of my season."
Although the boys lost out in their final state game, they had a very successful season that led them to second place in their division. With all obstacles set aside, they all saw significant amounts of improvement and were (mostly) satisfied with their last season at West Seattle High School. 
The last question I asked the players was whether or not they had confidence in the team after all of the seniors left. All three of them responded similarly, saying, "It's a team they'll have to rebuild, and it may be a process, but they'll have fun."